I have often wondered how many people visit Seljalandsfoss Waterfall each year. This is certainly one of Iceland´s most popular destinations and it has to be said that this is well deserved. The waterfall is some sixty meters high but the most fun part is that you can walk behind the waterfall.When doing this please take care as things are slippery and wet. When my daughter was a child she would demand that we went again and again behind the waterfall.
Icelandic classic
We would do that round time and time again, laughing from the sheer coldness of the water spraying us. I don´t know how many photos I have from Seljalandsfoss or how often I have stopped there but I never get tired of it. It is an Icelandic classic if you will.
Check out the hidden neighbor
A part from Hallgrímskirkja cathedral in the center of Reykjavik Seljalandsfoss is probably one of the most popular tourist destinations in Iceland. Many of the people visiting Seljalandsfoss waterfall are not aware of the beautiful waterfall of Gljúfrabúi which is just nearby. If you have the change please make sure you check it out.
Seljalandfoss is one the great destinations on the southern part of the ring road that runs from Reykjavik to the south east and ends in the fantastic Jokulsárlón Glacial Lagoon. Have a great trip!
Want more of waterfalls? Here are some really nice phototours of Icelandi Waterfalls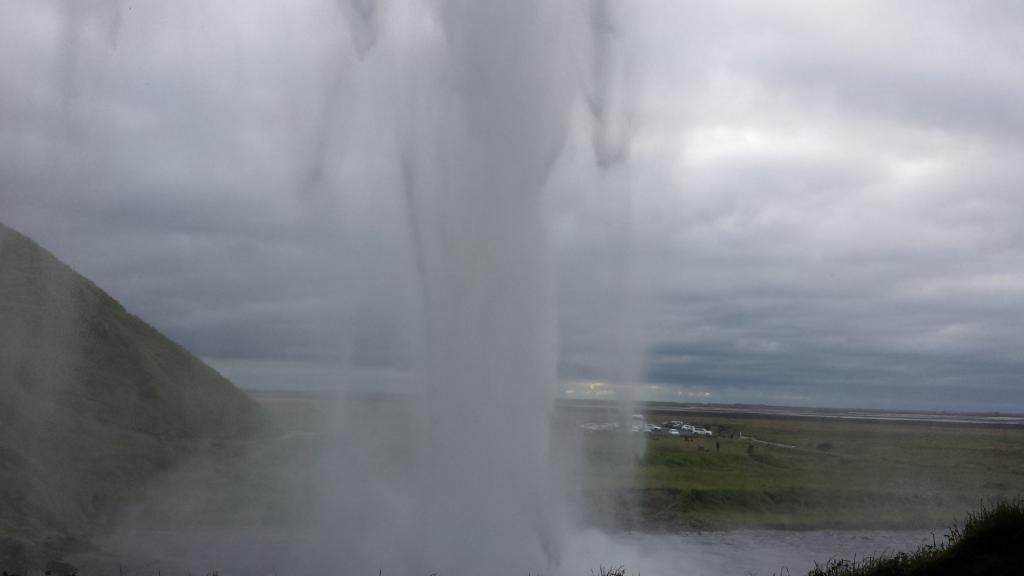 How to get there?
From Reykjavik drive on highway one to the south coast of Iceland (marked with "Vík) for just under two hours. You can´t miss it as it is clearly visible from the highway.
Written by Jón Heiðar Þorsteinsson
Comments