The northern lights in Iceland are a fantastic show put on by nature. But they are elusive and you should consider yourself lucky if you should see them.
Book a northern lights tour
There are a lot of different northern lights tours available all over Iceland. If you want to have the northern lights all to yourself, go on a private tour.
How to maximize my changes of seeing the northern lights in Iceland
The aurora can be seen in the winter here in Iceland. To maximise the odds of seeing the lights avoid light pollution and cloudy skies. Stay visible in the dark while hunting for the lights. Lot of people stop their cars at the side of the road in the dark. This can be really dangerous. Make sure that you give yourself plenty of time to find the lights and stay warm!
Read more about the essentials of northern lights.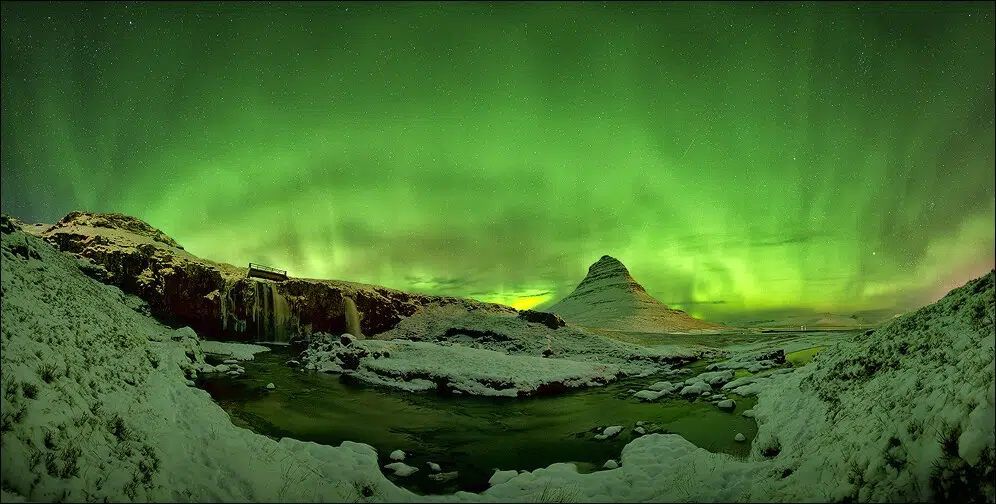 Like fireworks, the aurora lights in Iceland light up the sky above Mt. Kirkjufell.