The Golden Circle is the most popular area to visit in Iceland and for a good reason. It has many of Iceland´s trademark attractions such as Gullfoss waterfall, the geyser field at Haukadalur and the historic and beautiful site of Thingvellir. It also has many opportunities for activities and day tours. Probably the easiest way to get the perfect Golden Circle Itinerary is to go on a road trip. For that, Iceland Travel has the perfect road trip package.
The popular Golden Circle Self Drive road trip package will take you to all the essential sites of the Golden Circle.  And as a bonus, if you are traveling between mid September and and mid April you can go look for the elusive northern lights. In the summer time, extended day light will give you the extra needed to see everything. Just imagine admiring Gullfoss Waterfall under a midnight sun in the middle of June. With Iceland´s Travel road trip packages comes the unique and exclusive road trip app called Iceland Travel Companion. Armed with that, you will not miss out on any important points of interests.
Golden Circle Itinererary – Start in Reykjavik, the capital of cool
Start in Reykjavik city and make sure you do all the fun things to do in this capital of cool. There is certainly no lack of things to do in Reykjavik. Here are a few nice activities you can do in Reykjavik.
Products from Amazon.com ‹ ›
Hotel deals in Reykjavik
Head towards Thingvellir, Gullfoss waterfall and the Geysers of Haukadalur valley
Explore Thingvellir which is hallowed ground for us Icelanders. This is the Althing which was founded back in 930. It is not only a site of historical significance, it is simply really beautiful. One popular activity there is to dive into the Silfra gorge with its icy and clear water.
Next order of business is to head up the famous Geyser fields of Haukadalur. Watch Strokkur spew out massive plumes of steam and water and explore the rest of this impressive geyser field. Drive to the impressive waterfall of Gullfoss. This two tiered waterfall never fails to impress and has become nothing less than an icon for Iceland.
Accommodation in the Golden Circle area
Head towards Hveragerdi town
Drive towards the town on Hveragerdi. Go swimming in the lovely local swimming pool. Hike to the valley of Reykjadalur where you can bathe in a hot stream. In the summer you can also go on a biking tour to fully experience the area around the town which is shaped by bubbling hot springs and geothermal pools. No change of going hungry since you will boil an egg in a hot spring and eat bread baked in the geothermally heated ground. Bike around the local river and visit an earthquake museum where you can try an earthquake simulator. Relax afterwards in the local swimming pool. In the winter time you can join a northern lights hunt from the town of Hveragerdi. From Hveragerdi there is a short drive to Reykjavik.
Deals on hotels in Hveragerdi town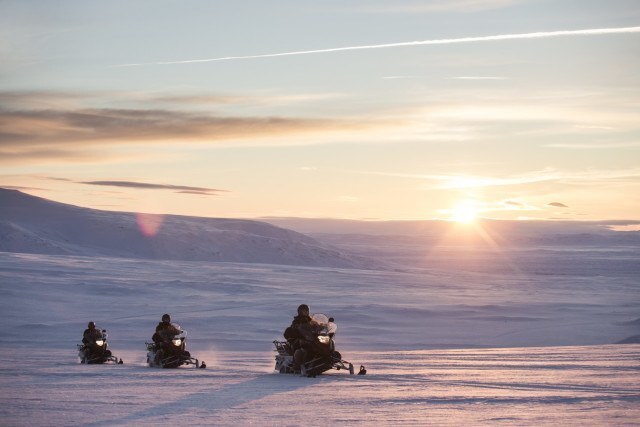 Day Tours and Activities on the Golden Circle
There is a plethora of added day tours activities that you can join on the Golden Circle. Here are a few great examples.
Golden Circle and Fontana Wellness – visit all the above mentioned attractions above and soak at the Fontana Thermal Baths
Delicious Golden Circle Food Tour. In addition to the natural wonders mentioned above you will experience eating at Efstidalur farm, the Friðheimar Friðheimar geothermally-powered greenhouse and café and try their tomatoes. Finally you will visit an Icelandic turf farmhouse. There you will try two Icelandic classics: flat bread with smoked lamb and pancakes filled with cream and rhubarb jam.
Snowmobile tour on Langjokull Glacier from Gullfoss – I love snowmobiling. It is just so much fun! So I recommend that you add snowmobiling to your golden circle tour
Golden Circle in a short time
What if you have little time but want to explore the Golden Circle there are many options. Many people are looking for small group experience and if you are looking for that, the ´Premium Golden Circle Tour´should suit you just fine. If you want to have guidence in other languages in English, the Digitally Enhanced Golden Circle Tour should work for you. The tour includes an audio guide in ten languages. These are English, French, German, Dutch, Italian, Spanish, Chinese, Japanese, Korean and Finnish.