The Glacial Lagoon – jökulsárlón in Icelandic –  in the south east corned of Iceland is one of country's famous places. And it is truly impressive, massive icebergs float around in the frigid water. In the distance the massive Vatnajökull glacier looms. Distant booms sound when icebergs break of the glacier's edge. It is how I would imagine how distant artillery fire would sound.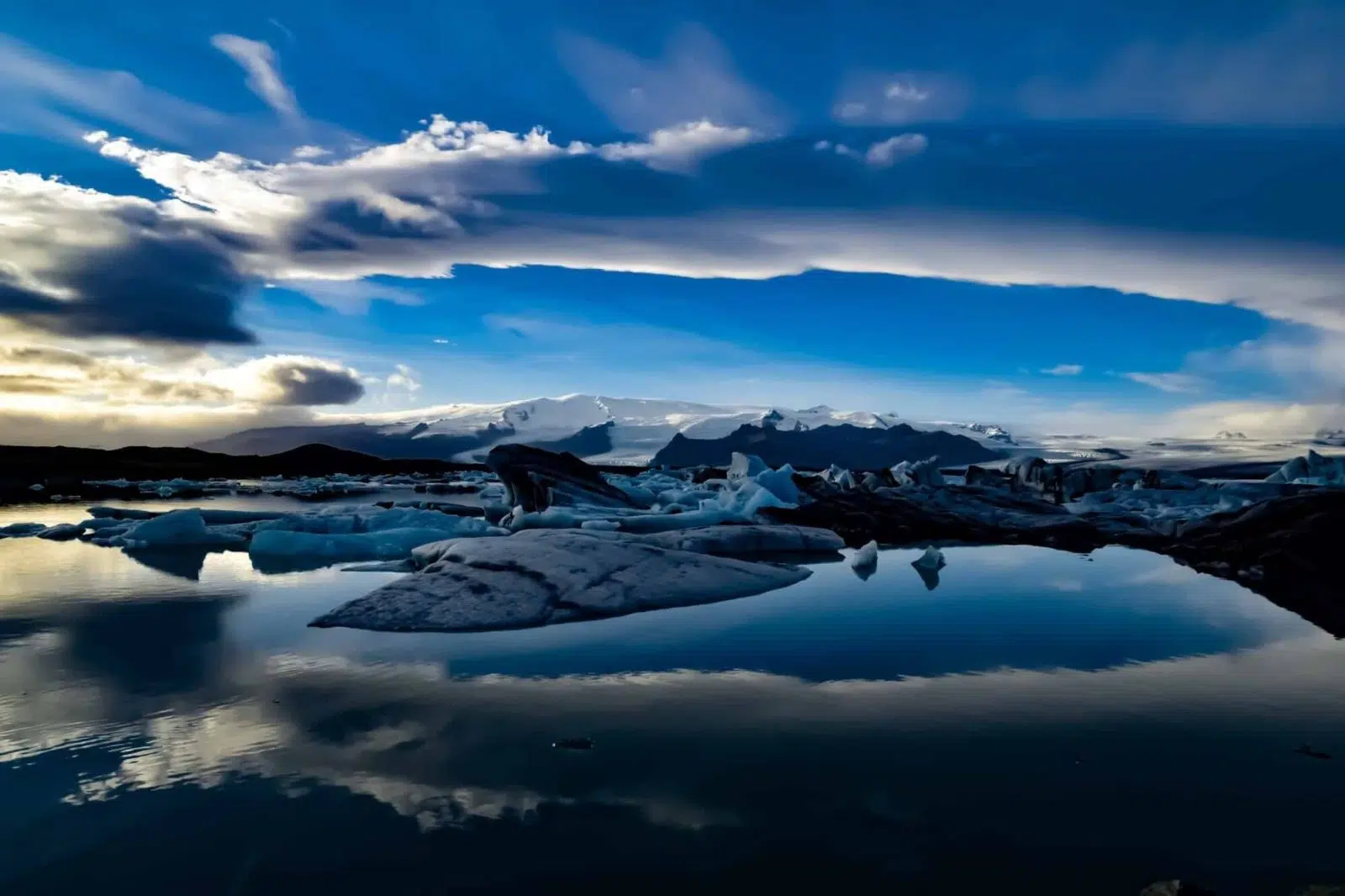 What Glacial Lagoon tours are available?
There are so many tours available which allow you to explore the beautiful Glacial Lagoon.
Would I recommend visiting the lagoon? Well, the short answer is a resounding yes! In fact, whenever I am on this remote part of Iceland I stop there and watch the spectacle of the icebergs floating on the lagoon in awe. I have once gone on a boat trip to the lagoon and I just loved it so that is something I would recommend doing.
How to find hotels near the Glacial Lagoon
There are a few accommodation near the lagoon. Please note that the drive to the lagoon is a long one, 380 kilometers – 236 miles – no less. And on this way you will drive across the scenic south coast where there are so many great places to visit. So in many ways it is the ultimate road trip if you want to rent a car and explore on your own. In the interface below you will see locations of available hotel rooms near the Glacial Lagoon.


Visit Diamond Beach
Iceland's shortest glacial river runs off the lagoon and into the ocean. It brings with it blocks of ice which then wash ashore on the beach across the road. The interplay between the sunlight, the water and the ice has created one of the best places in Iceland for photography.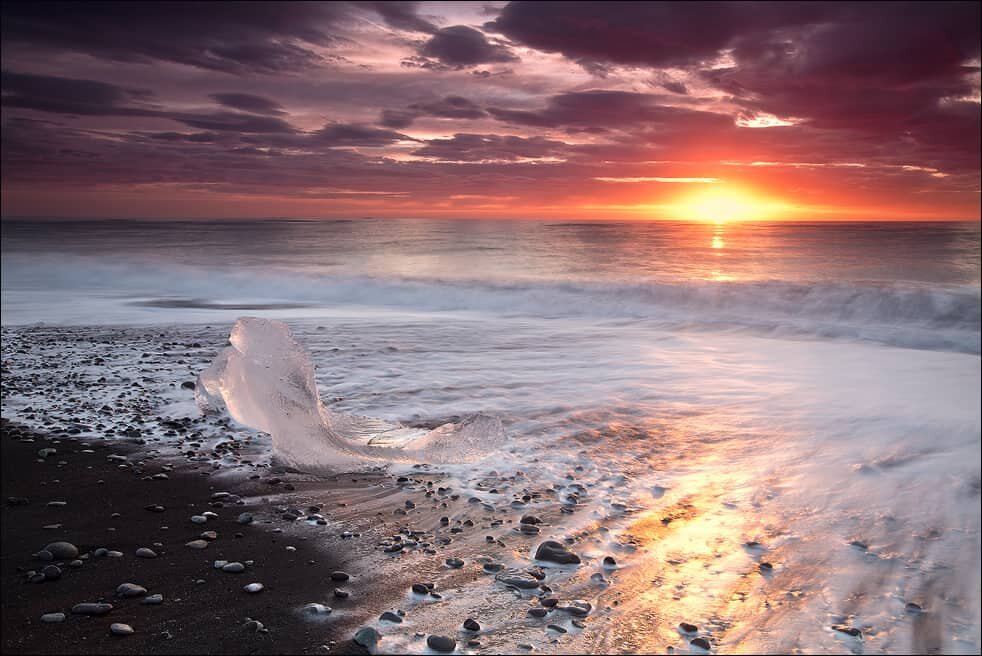 In fact, this beach on the Breiðamerkursandur desert is called diamond beach. The diamonds being the icebergs and pieces of ice that come on shore from the lagoon.
How to get to the Glacial Lagoon?
From Reykjavik, rent a car and drive for 380 KM on the highway 1 east or join a tour to the lagoon.