Words by Bowen Staines
Photos by Bowen Staines & Julia Lallemand
I travel to Iceland quite regularly to make music videos for Icelandic bands, so when Sólstafir approached me earlier this year wanting a new video, I jumped at the opportunity.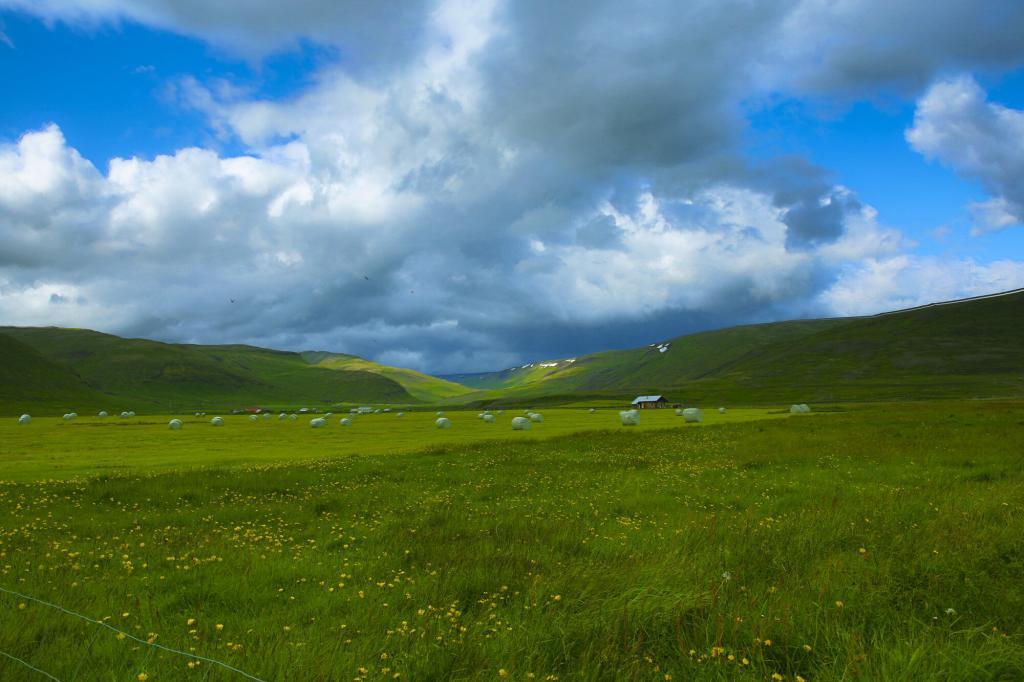 The last video we did together was for their song, 'Fjara', which won an award for Best Music Video back in 2012. Since Sólstafir's newest album, 'Ótta', paints such a vivid sonic landscape, we wanted to make a video that matched the severity of emotion found in this collection of songs. This would also be the chance to reunite with co-director and longtime collaborator, Gunnar B. Guðbjörnsson.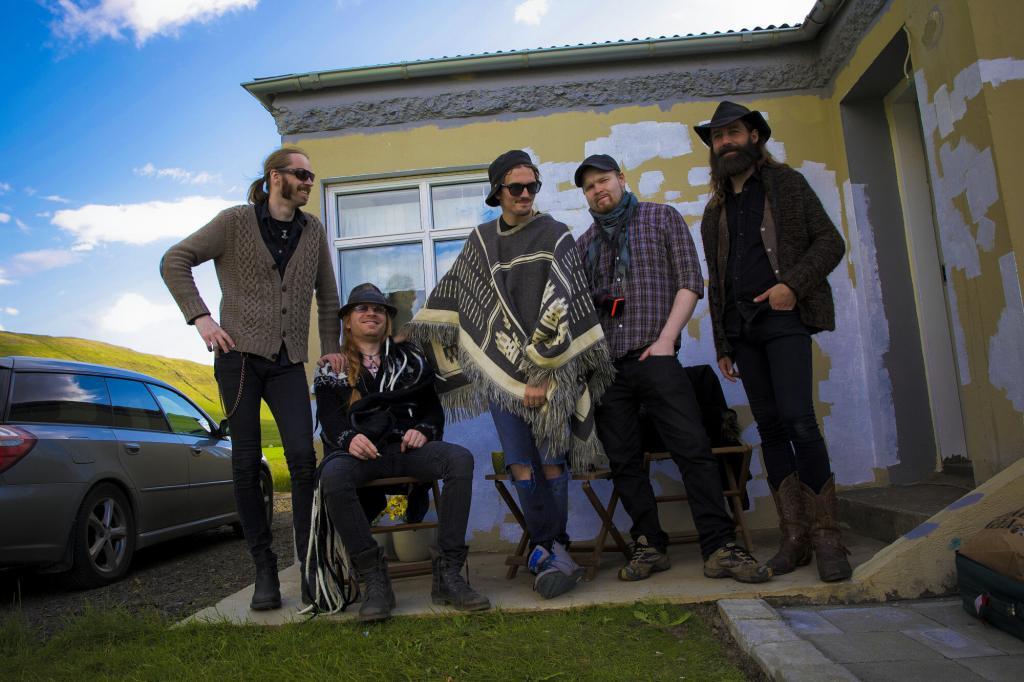 The conceptualization for 'Lágnætti' began in May of 2014 and started production in late July. The entire nine and a half-minute video was shot over the course of two twenty-hour days in Iceland's West Fjörds, with a production crew of less than five people.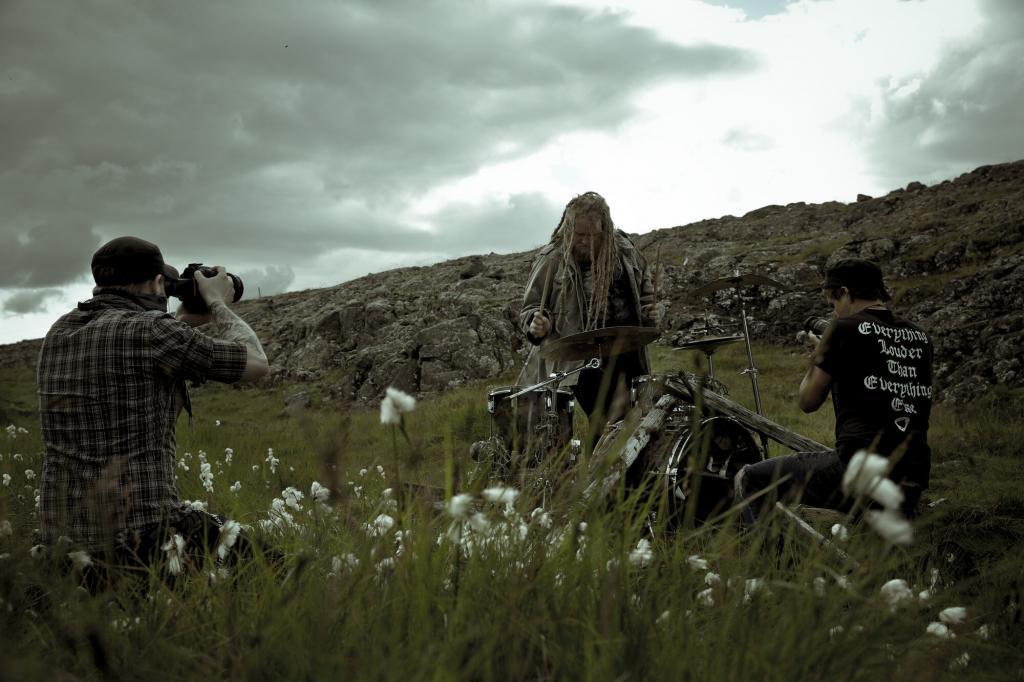 Although the core of 'Lágnætti' was shot on the Canon 60D and 550D, a wide variety of cameras were used, including: the Canon 5D, three GoPro Hero3s, a Krasnogorsk K-3 16mm, and an Apple iPhone 5. The film was then flown across the Atlantic to Toronto, Ontario, where I edited it over the next two months.
Care was taken to preserve the feeling of the song and lyrics, as well as the atmosphere of the location we chose to shoot: a fjord, Kollafjörður, about 20 minutes from Hólmavík. With a history of several rather "post-production heavy" music videos under our belt up to this point (see Skálmöld's 'Gleipnir', or The Vintage Caravan's 'Expand Your Mind' for verification), I thought it very important to make this new video free of any special effects or post-production hoodwinks – relying instead on the location to supply its own special effects.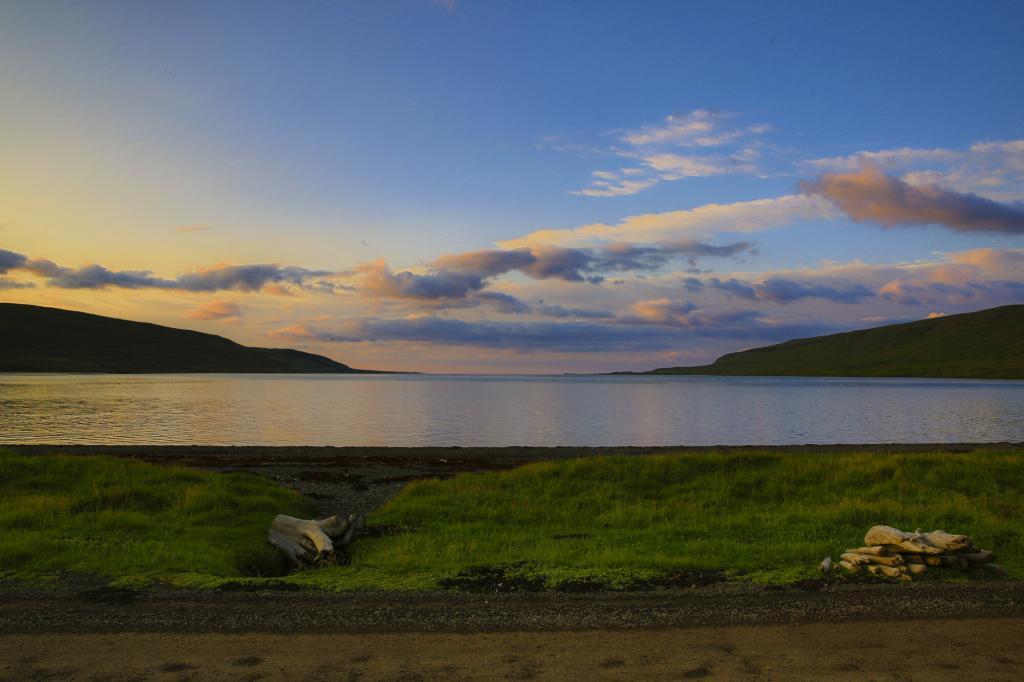 Indeed, the fjord supplied her own special effects… in the form of these beautiful, white seeds that constantly fluttered through our set, two perfect, sunny days for the duration of the production, and last but not least, the Arctic Tern.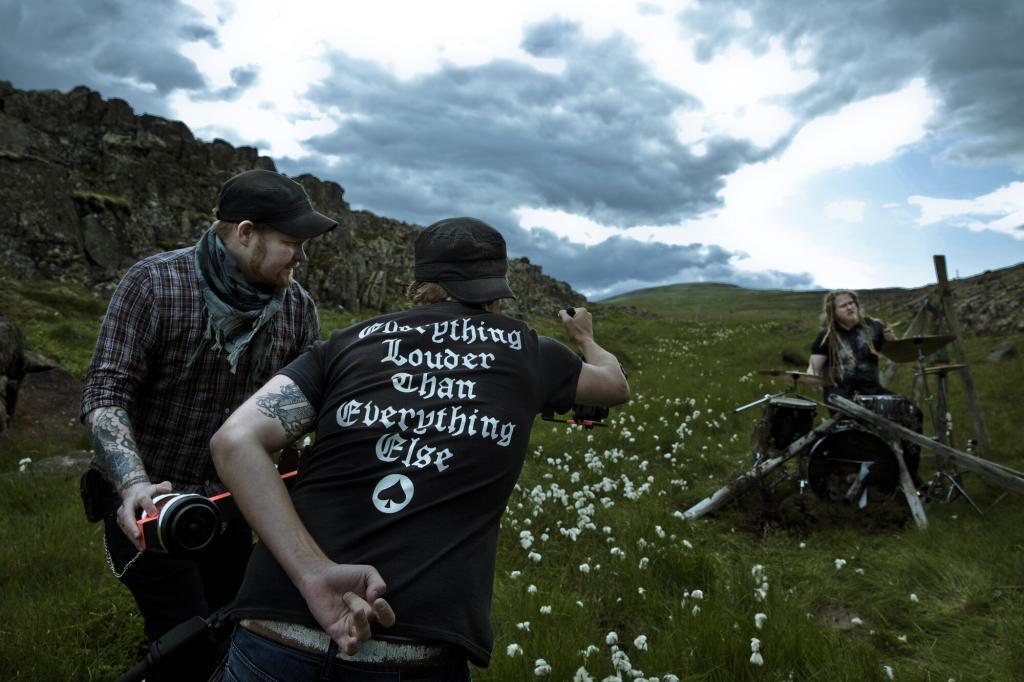 A large portion of the video was shot bordering the largest Arctic Tern nesting ground in the area – and anyone who's spent time around these birds knows how aggressive, comically bad-tempered, and noisy they can be. The words "production halting" also come to mind, as nearly every take started and ended with one angry tern after another swooping into frame, hell-bent on snatching eyebrows off someone's face. They were also comically un-fond of our camera drone, constantly dive-bombing the propellers, and forcing us to pull out of countless shots early for fear of seeing half a dozen injured animals, as well as the investment of our dear friend Arnar at Dronefly.is go crashing into the ocean.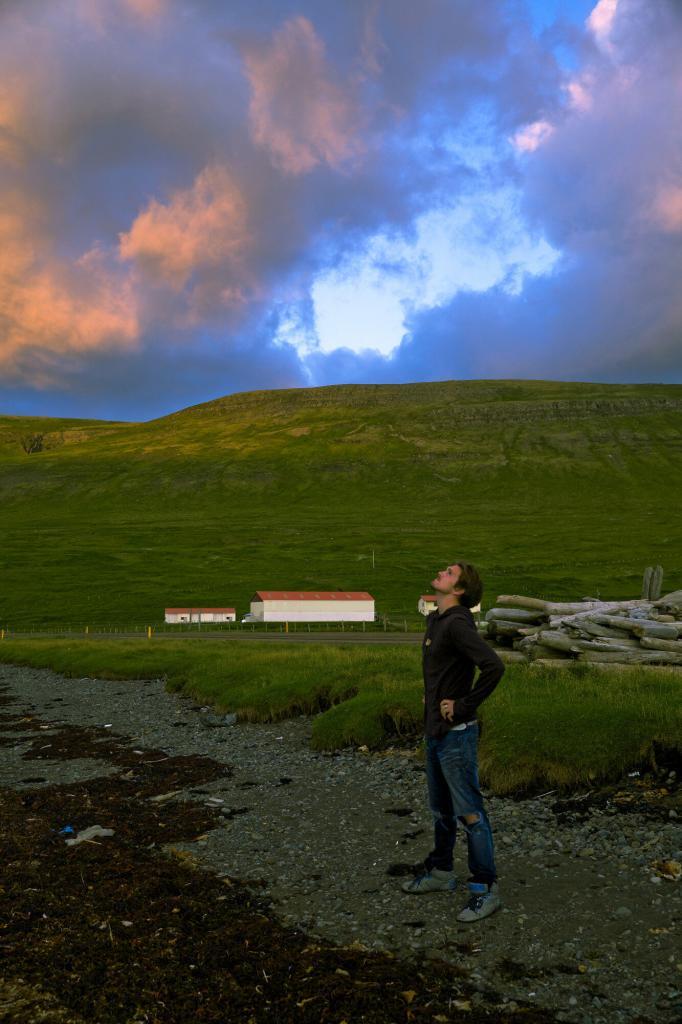 In the end, these birds played a much larger part in the video than either Gussi or I had intended, and definitely for the good. In my opinion, the birds are an unintentional, but vividly endearing character – an unplanned element that truly brings Kollafjörður to life.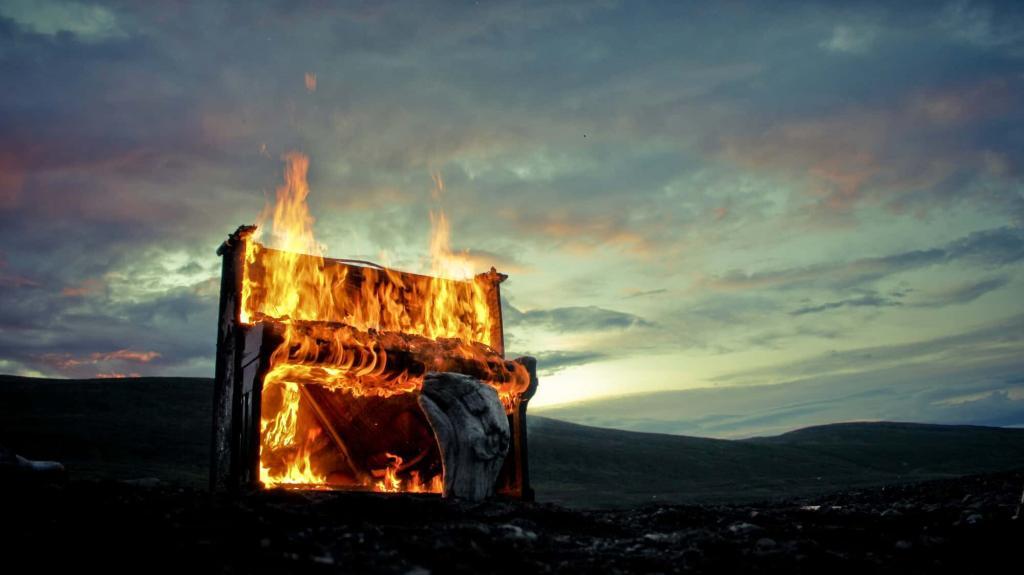 Another somewhat unintentional character in 'Lágnætti', is this late-60's GAZ model – a grumpy (yet sensitive), bright red DIY project, fondly known only as "The Russian". Cobbled together over the years with various parts from all over the globe, this unique vehicle played a large role in the video, as well as lightening the mood on set whenever things started getting stressful. "The Russian" topped out at about 20kmh, and you had to manually hand-pump the gas from a metal can in the trunk, up a fuel line running over the top of the back seat. Never a dull character, "The Russian" exists to remind us all: "HAMINGJAN FELST EKKI Í NÝJUM BÍL", or "HAPPINESS IS NOT A NEW CAR".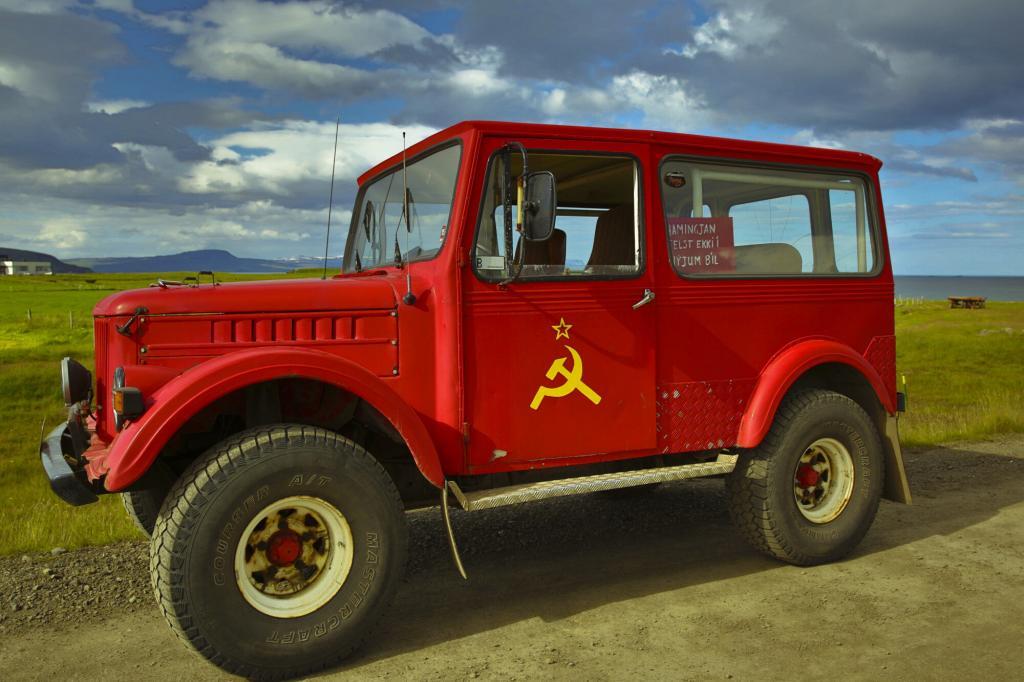 Ready for a Road Trip in Iceland?
Support this blog by getting a great deal on renting a car from Budget.
Comments