As with anybody who loves to travel around Iceland the Westfjords have special place in our hearts. The vast open spaces, the remoteness, the purity of nature, the massive cliffs and the unique birdlife at Latrabjarg, the wildlife in the natural reserve at Hornstrandir and of course the music scene.

Yes that is right, I said "music scene".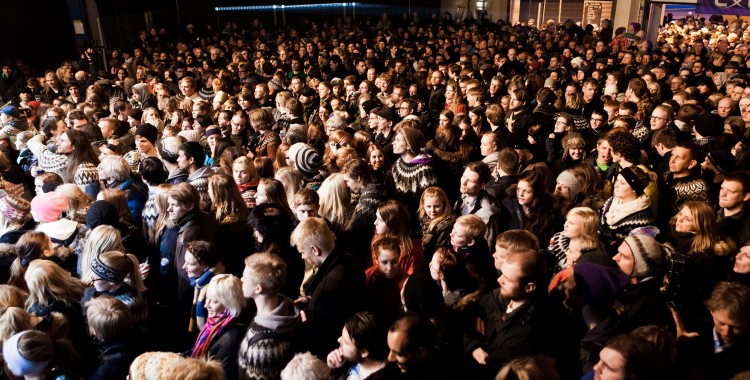 Isafjordur in the Westfjords is home to the annual, sweaty, joyous, fun-filled grassroots music Festival of "Aldrei fór ég suður" – or "I never went south." The title of the festival refers to a song title by the nationally renowned musician Bubbi Morthens (he is one of the artists performing at the 2013 festival). The in song question is about a guy who sticks around in his small seaside town while most people who can have moved to Reykjavik to try their luck in the (really small) city.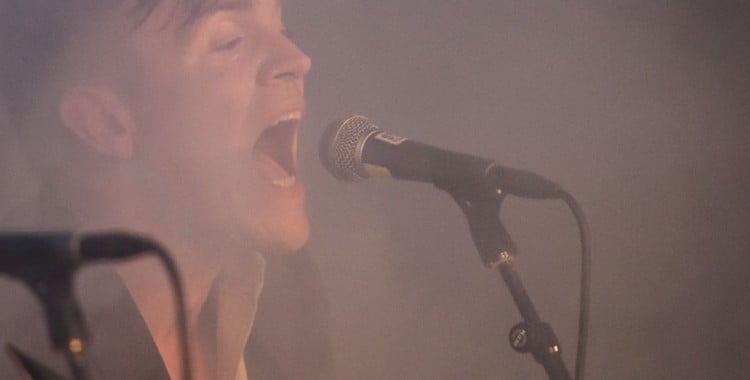 "Aldrei fór suður" festival is the brainchild of the Icelandic music legend Mugison and his father. Apparently, the festival traces its routes to 2003 when father and son were having beers in London. After a few pints of lagers they came up with the rather crazy idea of hosting a major music festival in their small and remote hometown of Isafjordur which is the main town in the Westfjords. They turned their beer inspired vision into reality and the first festival was held in Isafjordur in 2004 and it was an instant success. Now it is a fixture of the Icelandic music calendar. The population  of Isafjordur is a modest 2.600 people but that is doubled when revellers flock to Isafjordur when this uniquely Icelandic festival takes place.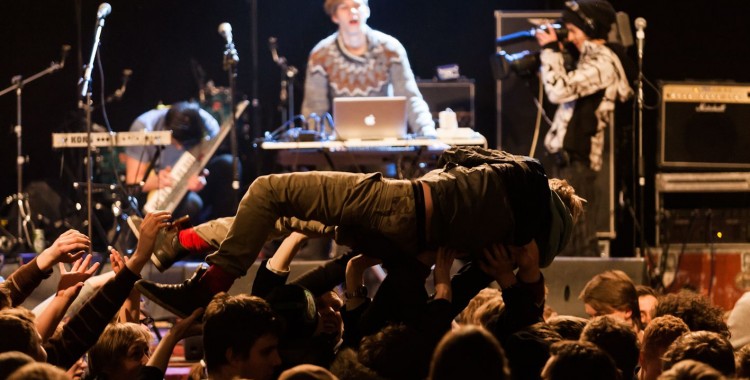 The 2013 features a line-up of 26 bands and artists and takes place in an large storage shack on the 29. – 30. of March. Admission is free but we advise you to dress warmly as Isafjordur is winter can be, well, cold. 
My personal favourites of the line-up incldude Samaris, Mugison, Ojba Rasta and Jónas Sig.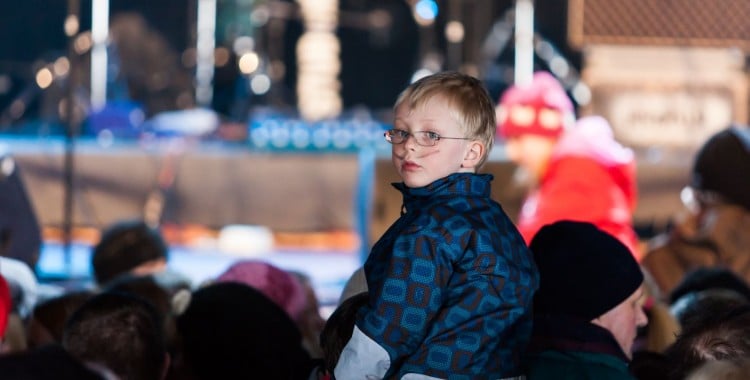 Below is the video for the theme song of the 2013 Aldrei fór ég suður music festival. It is performed by the Icelandic singer legend Ragga Gisladottir and the Fjallabræður (Mountain Brothers) choir and featurs scene from past festival.
More information is on the Aldrei fór ég suður website and on their Facebook page
Written by Jón Heiðar Þorsteinsson
Photos: Aldrei fór ég suður music festival
Ready for a Road Trip in Iceland?
Support this blog by getting a great deal on renting a car from Budget.
Comments