For a country that still hasn't reached the age of 70 Iceland has transformed itself from being one of Europe's most underdeveloped and poorest countries to one of its more prosperous, culturally rich, highly developed, liberal and queer loving states. It may have been a quiet revolution, but a revolution none the less.

When the Icelandic LGBT organization was founded in 1978 against the backdrop of general homophobia the founders could have only dreamed about a Pride Parade attracting 100.000 locals, 3 openly gay bars in the city and a travel agency servicing a multitude of LGBT clientele wishing to visit from around the world.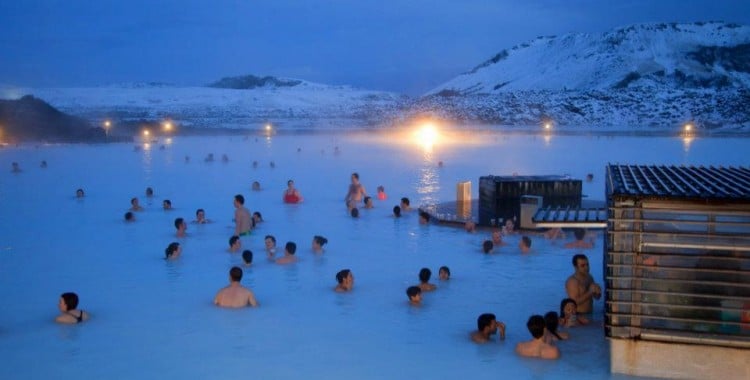 And now for something completely different
Late January 2013 heralds the start of the 2nd annual Rainbow Reykjavík LGBT Winter Festival in Reykjavik, something completely different from the stereotypical ski-weeks or beach breaks so often seen. Late January and early february have some of the longest, darkest days in Reykjavík and what better time to experience this magical country? The 3-day program offers a mixture of nature, activities, culture, cuisine, music and nightlife.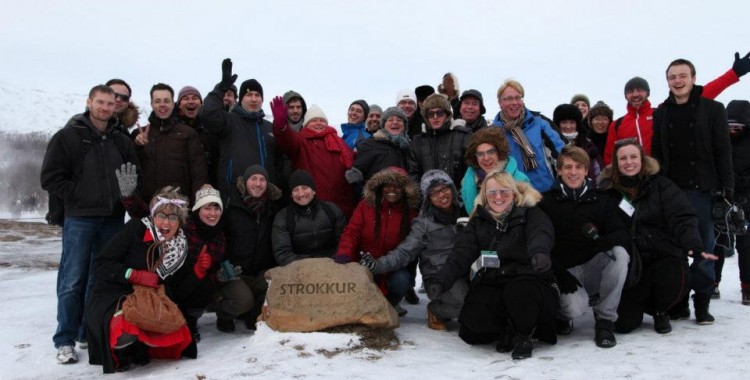 From the Blue Lagoon to Eurovison via the Penis Museum
It starts one the 31st of January with arrivals from the US and Europe and a soak in the Blue Lagoon, followed by dinner at Lava Restaurant and a party in Iceland's most popular bar at the Hotel Marina. The day after guests will enjoy a guided tour around Reykjavík, a visit to the Penis Museum, lunch and a demonstration of the Iceland sport Glíma followed by a free afternoon to enjoy Reykjavík. The cherry on top of this year's festival is going to be the Rainbow Reykjavik Eurovision concert planned after dinner in Kolabrautin at the Harpa Music Hall. As it happens it's the night before the Eurovision finals in Iceland, hence the Eurovision theme and the line-up includes veterans like Paul Oscar, Hera Björk, Friðrik Ómar, Regína Ósk and Sigga Beinteins, all of whom have competed on Iceland's behalf at this campest of all song contests. This event, as in fact all other tours and events of the festival, is open to everyone, regardless of sexual orientation or Eurovision interest.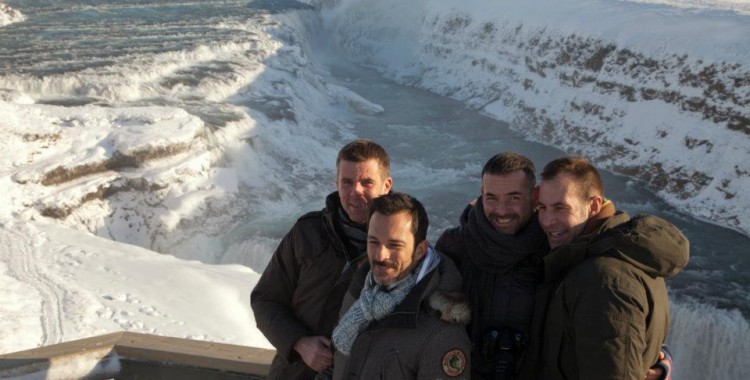 The Greatest Night Out
On the 2nd of February Rainbow Reykjavik guests will enjoy a tour of the Golden Circle, followed by a dinner at MAR restaurant before heading off to the Rainbow Reykjavík Pin Masquerade Party at Iðnó Theatre where organizers expect a crowd of up to 500 people for what has become THE club night to be seen at in Iceland. The festival is produced by the people of Pink Iceland who specialize in organizing tours, events, festivals and weddings for gay, lesbian, bisexual and transgender people.
For more information check out: www.rainbowreykjavik.com andwww.pinkiceland.is
Written by Hannes Palsson. Pictures by Pink Iceland.
Ready for a Road Trip in Iceland?
Support this blog by getting a great deal on renting a car from Budget.
Comments