Würth Iceland – football&fun is an international football (soccer) tournament held in Iceland in November each year. The tournament has been held for the past seven years and is scheduled on November 16th 2013. The tournament is for old boys and old girls. There are five categories; men 30 years and older, 40 years and older and 50 years and older and women 25 years and older and 35 years and older. The tournament is played at ¼ of a field with six players; a goalie and five strikers! The tournament consists of three main things; reception, the tournament and a closing party. The tournament organisers expect some foreign teams for the tournament this year; from Scandinavia, United Kingdom and United States. Below is further information about the tournament as well as pictures from recent years.

Friday night, November 15th there will be a reception for participating teams, a warm welcome for the group. The tournament schedule will be announced and people mingle!
The Würth Iceland – football & fun tournament will be held in Egilshöll in Grafarvogur Saturday 16th of November 2013. The tournament will start around 9:00 a.m. and will finish around 4:00 p.m. There will be five age-groups; men 30 years and older, 40 years and older and 50 years and older and women 25 years and older and 35 years and older. Teams will be drawn into different groups in each age-group. Each team will play at least five games.
Würth Iceland – football & fun closing party will be held Saturday evening in Fylkishöll. There will be a great three-course menu, top-class entertainment and dance. Everyone should have a great time.
We welcome players´ spouses to the tournament and we have special treats for them. Spouses are welcome to the reception and of course the closing party, but while the football tournament takes places on Saturday, they will go to interesting places in Reykjavik such as the most popular Icelandic design shops and end in Icelandic most popular spa. The price for the package is the same for spouses as for players as it is almost the same package.
Overseas teams need to make a confirmation payment at least week before the tournament. Teams can get more information and enroll through the E-mail address min@fb.is. If people want to play at the tournament, but aren't able to bring enough players, we will get players together to form teams.
A truly great tour. Our footballing abilities were tested to the limit, but this is only half of the reason for coming over. We wanted to experience the culture and pastimes of a country that most of us never had the opportunity to visit. We were certainly not disappointed with what we found, and will return. We were treated to the genuinely warm hospitality and care furnished upon us by Captain Maggi and his friends, from the moment we landed until the presentation gala party. They simply couldn't do enough for us, for which we are most grateful. All of us had a positive experience that will live long in the memory. We left Iceland much richer in many ways. Mark Trinder, Team GB from Woking, England.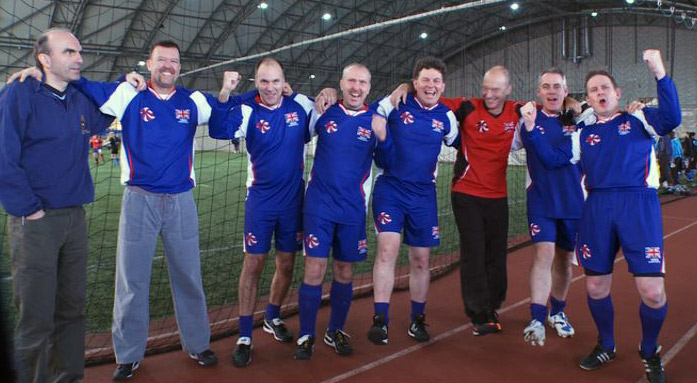 The Boston Express Team wants to say thank you for a wonderful soccer tournament this year. The competition was excellent, as was the reception and closing party. Our women's team could not be happier with the hospitality extended to us throughout the weekend, and the sportsmanship shown on the field. We are looking forward to participating in the Wurth Football and Fun Tournament in the future. Thank you again for an excellent Icelandic experience. Lisa Zagura, Boston Express from Boston, USA.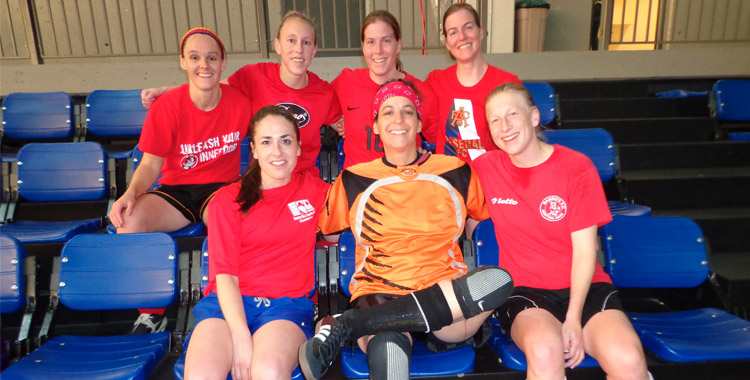 It was a great success for our team in several ways. First of all, we got to meet our Nordic brothers and sisters´ hospitality, their marvellous cooking, in very nice restaurants downtown Reykjavik with a lot of open bars with a great night life. The sightseeing tour around the beautiful island was very different from little Denmark. The hotel was right in the middle of everything. And you are really ahead with your heated indoor hall, where we played some exciting matches. And your gala dinner was outstanding, thank you for a wonderful time in Reykjavik. Our team can truly recommend your tournament to everybody from Denmark, in the age from 30 to 50 plus. Flemming Degn, Boldklubben Fremad Valby from Copenhagen, Denmark.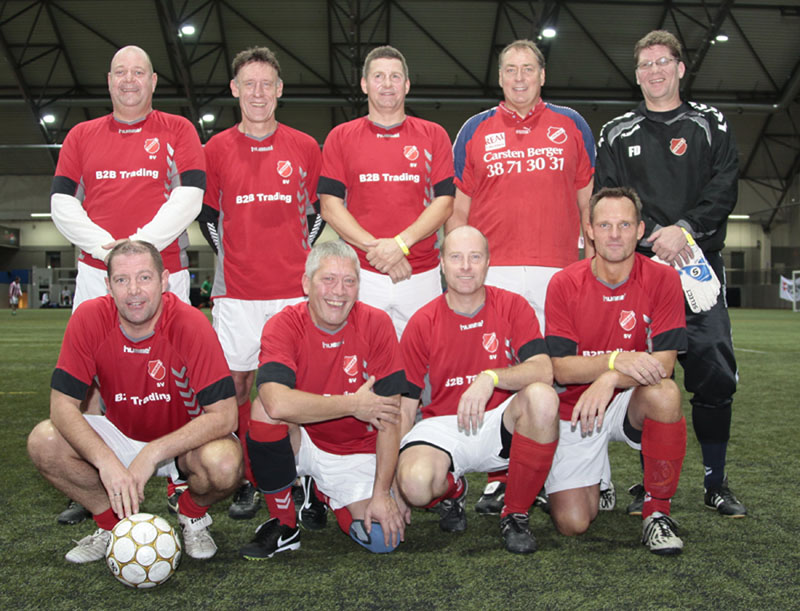 More information regarding Football and Fun can be found on the tournament's website, www.footballandfun.is.
Ready for a Road Trip in Iceland?
Support this blog by getting a great deal on renting a car from Budget.
Comments