We envy Birna Vidarsdottir. She lives on a farm right next to Dyrholaey, the village of Vík and to Reynisfjara beach. All great destinations in and by themselves. She took the above picture of the lighthouse at Dyrholaey just a year ago.
The lighthouse was originally built in 1927 and helped to keep shipping along the stormy southern shore safe for decades. Those who share our lighthouse fetish can check out the list of Icelandic lighthouses on Wikipedia. Dyrholaey itself is a promontory which both impressive and has a great view of the Myrdalsjokull glacier and the black lava columns of Reynisdrangar. Birna has also photographed the Dyrholey itself from many angles.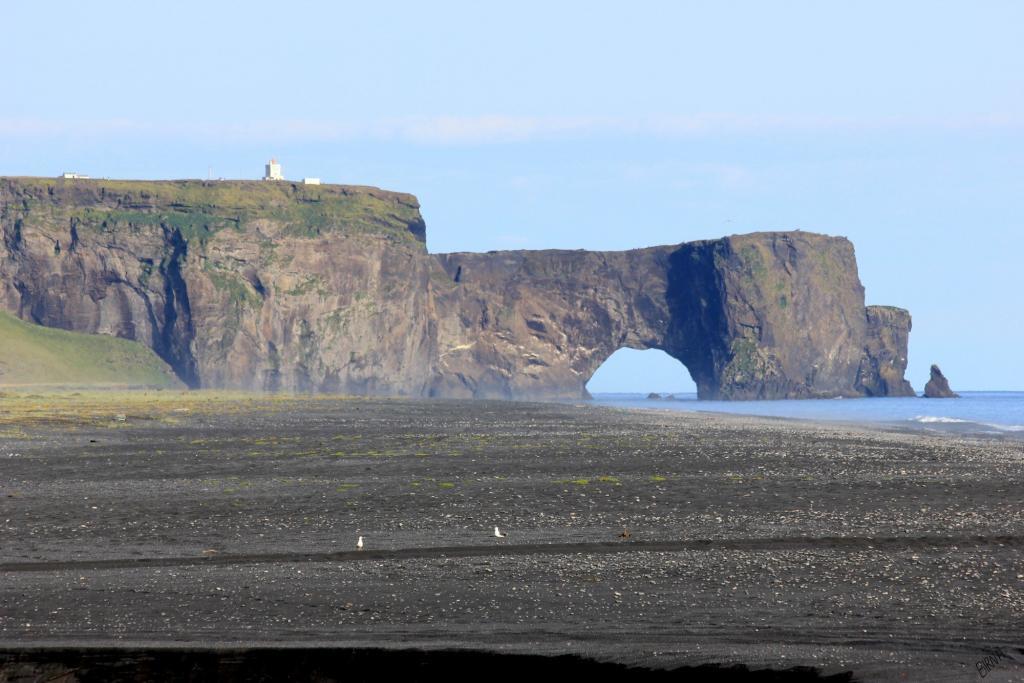 Other nearby attractions include Solheimajokull glacier and the large cave of Loftsalahellir in the southwest side of Geitafjall Mountain. And here you can see Dyrholaey through the opening.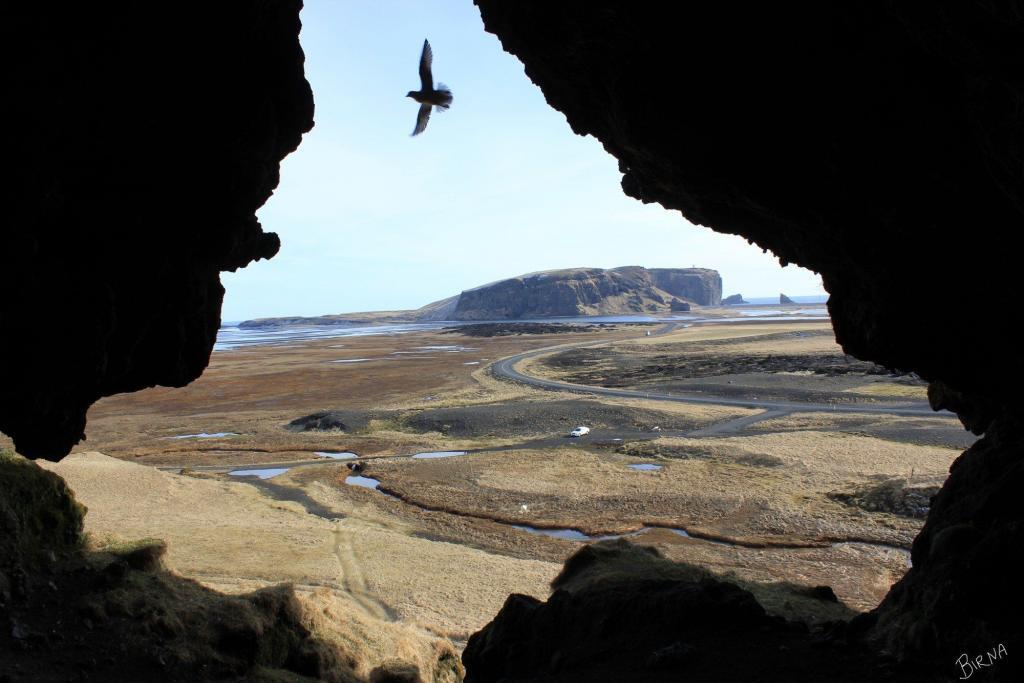 How to get to Dyrholaey
From Reykjavik drive on highway 1 until you turn on road 218.

Comments