TripCreator is an interesting Icelandic company which has developed an end to end solution in creating and booking trips to Iceland. They are so good that they won the ´Best Travel Website´ at the 2015 Web Awards. The concept is simple:

Go on the site
Select the timeframe for your trip
Choose start and end point of the trip
Choose the number of people who are traveling
Select the theme for your trip
Indicate your budget and how packed of activity you want your trip to be
Select whether your want to rent a car or not
…. and voila! The site comes you with a suggestion for your trip, complete with accommodation. You can save it for later, book it or adjust in any way you like.
I think this is pretty great and just the thing for the people that use my site would go for. So I decided I wanted to interview their co-founder and CEO, the entrepreneur Hilmar Halldorsson. He could not let this opportunity for world fame pass of course!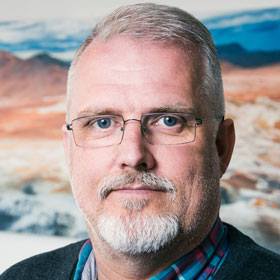 How did the idea for TripCreator come about?
The idea came to me a few years ago. I was planning a trip abroad and was having a difficult time finding quality information about the destination and a good marketplace where I could see all the travel possibilities the country had to offer. So I ended up with 36 tabs open on my browser trying to gather this information and create my itinerary in an Excel sheet. I thought to myself that there has to be a simpler way to do this. So I started researching and creating TripCreator, which is your ultimate answer. With TripCreator you have all the information you need about the destination, you have the largest marketplace of travel possibilities and by far the best planning functionality. My vision was to make travel planning easy and accessible for all travellers. For those you do not like travel planning, TripCreator is a great solution because the system creates wonderful itineraries instantly. For those who love planning their next trip and enjoy spending time figuring out every detail, TripCreator is also perfect because it is the biggest possible playground for planning your trip.
What new feature are you planning for TripCreator?
Our next big things are: Travel Social Network and Mobile App and opening more destinations for planning.
Do you have your dream trip planned and can you share it with my readers?
Yes, here it is! https://tripcreator.com/s/SyciIe
Any tips you have for people traveling to Iceland for the first time?
Research and plan. Know where you want to go and what to see and plan ahead as much as possible. Explore the Icelandic nature and try to take a few side steps from the beaten track.
What are your favorite places or things to do in Iceland and why?
Ábyrgi, something magical happens when you come there.
Comments