Kvernufoss waterfall is the picturesque and relatively unknown neighbour to the very popular Skógarfoss. You can take it for granted that any given summers day scores of tourists will be found admiring the majestic Skógarfoss waterfall not knowing that only a short walk away lies a sight too rarely seen, even by Icelanders.
Kvernufoss lies at the bottom of a beautiful gorge and it's a short but a very enjoyable walk to the waterfall. If you consider yourself brave enough you can even walk behind the waterfall it self. Try that at your own risk.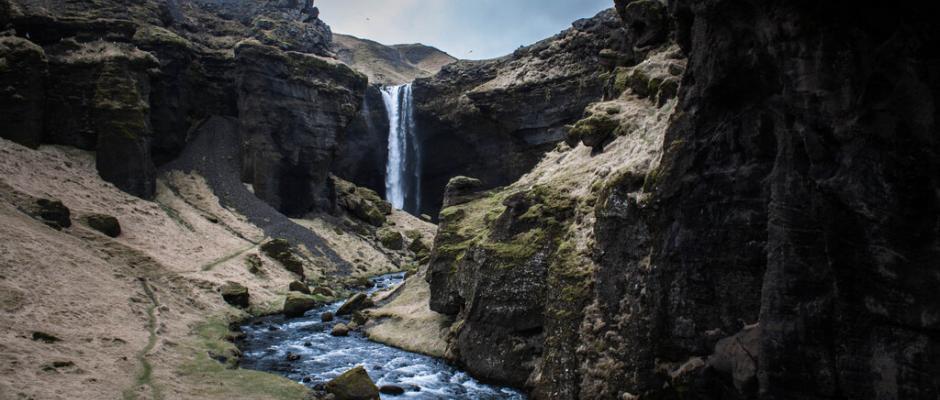 The gorge is the perfect place to visit for a nice picnic or a summer stroll. It's easy to find and the walk is not that difficult. Just follow the path. The history minded can visit Skógasafn museum nearby and then there is always Skógafoss one of the biggest waterfalls in Iceland about 60 m (200 ft) high.
Getting there
Follow route 1, the national road that runs around Iceland, to the small village of Skógar. Turn off the main road at Skógar and make the first right turn possible. That should take you to the Museum of Skógar. You can park at the museum. Walk towards the river that's straight ahead and follow the river to the gorge and the waterfall.
Ready for a Road Trip in Iceland?
Support this blog by getting a great deal on renting a car from Budget.
Comments