Eurovision is upon us this yet again and Iceland is in a festive mood. There is no denying it, Icelanders are crazy about this rather kitsch but charming musical event.
The Eurovision fever grips Iceland with the semi finals that is one of the most popular TV shows aired in Iceland. The winner goes on to the semi finals in the competition itself. For the last few times Iceland has been announced as a finalist at the end of the counting fraying nerves all over the country.
Icelanders have special Eurovision parties where a lot of people join in front of the TV and, well party. Bets are placed on where Iceland will end up on the leader-board and who will win the competition. Companies do their best use the competition for advertising, for example TVs are sold on the promise that if Iceland wins you will get it for free. People exchange the same phrases such as: "Wouldn´t it be awful if we would win, we can´t afford to host this event." Twitter goes crazy and if you want to follow Icelanders pretending to be too cool for Eurovision just follow the hashtag #12stig. I have even set up a Tweetbeam show for it.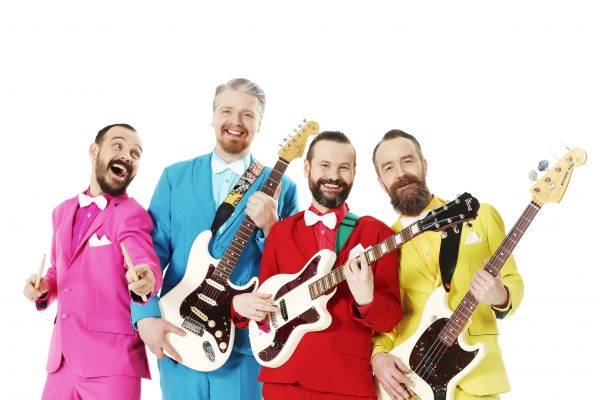 Last year´s entry from Iceland was called No Prejudice by a band called Pollapönk (pictured above). They made it into the 15th place which was OK I guess.
This year we have an entry called ´Unbroken´which sung by a young lady called Maria Olafs (see featured image and the music video below). We are all rather optimistic that she will make into the finals but that is up to the Europe I guess. She competes in the semi finals next Thursday and we here at Stuck in Iceland wish her all the best.
So what happens if she gets ahead to the final competition on Saturday? Well, I will be host a large family party barbecuing burgers, sipping Icelandic craft beer and doing my best not to get swept away by all the kitsch madness. Good luck with that.
Written by Jón Heiðar Þorsteinsson
Ready for a Road Trip in Iceland?
Support this blog by getting a great deal on renting a car from Budget.
Comments