I visited Sönghellir (e. the Cave of Song) at Snæfellsnes for the first time recently. It's the most famous one of at least six "singing caves" in Iceland and known for its echoes.

Snæfellsnes is a peninsula in western Iceland, home to the majestic and well known glacier Snæfellsjökull. According to Jules Verne in his novel The Journey to the Center of the Earth, Snæfellsjökull holds the entrance to the center of the earth.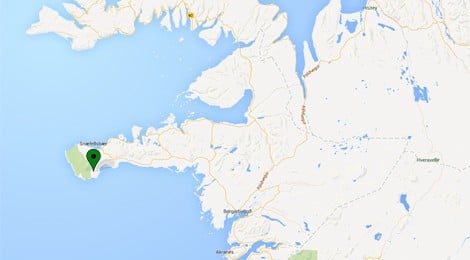 To find the cave follow road no. 570 from Arnarstapi leading up the Snæfellsjökull glacier. It's a narrow, winding gravel road but a few kilometers of slow driving takes you to a small parking place with a sign documenting the cave. I recommend you study it.
From the parking place it's a short walk up to the cave. Luckily the entrance is marked with a small sign, otherwise you might walk right past it. I almost had to crawl to enter the cave and it was smaller than I expected but still a sight to behold.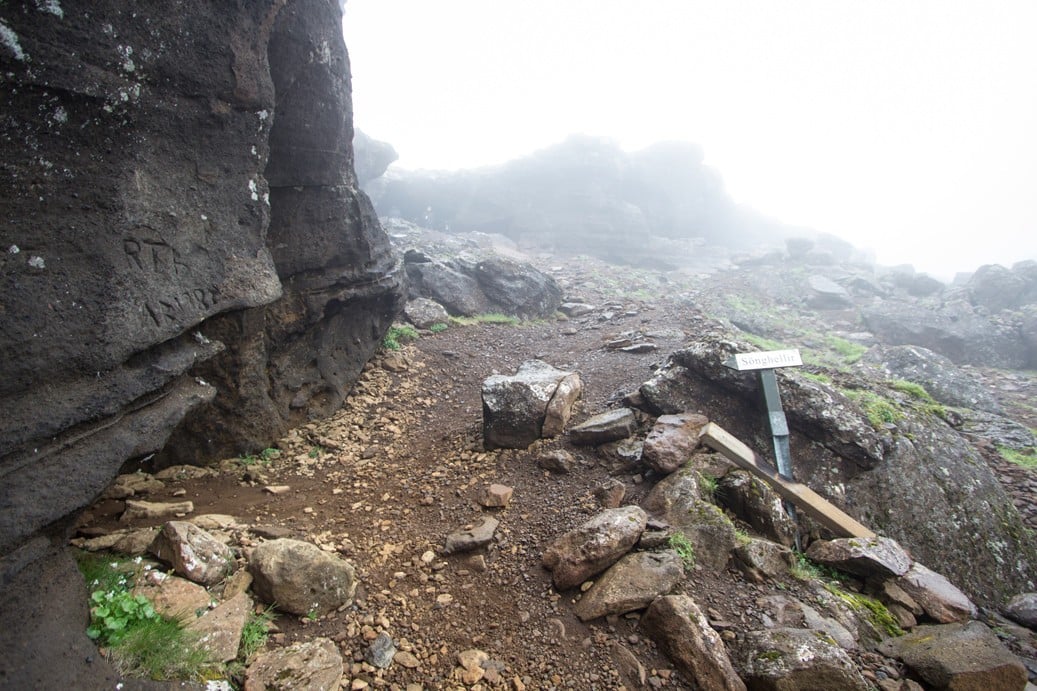 There are ancient inscriptions and names carved in the rock and curving shelves on the wall you can climb into. The cave is believed to have been a shelter for Bárður Snæfellsás who, according to Icelandic legends, was the son of a king and a half troll and half human. He named the peninsula and the glacier and according to some, still it's protective spirit.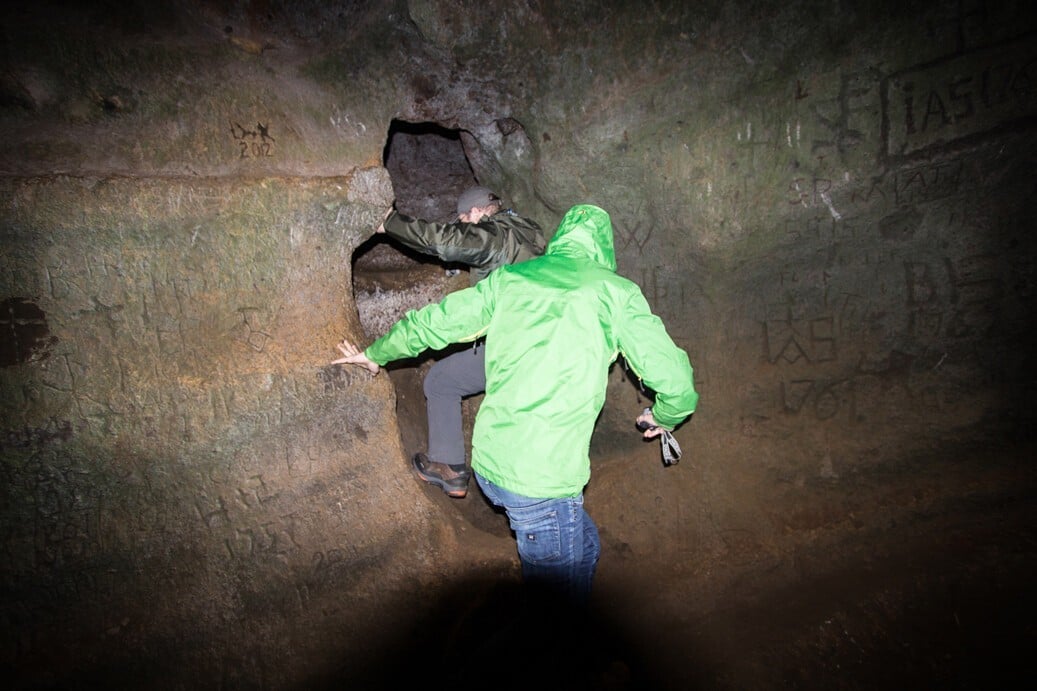 Should you visit Sönghellir I dare you to sing a song or at least make some noise inside. Unfortunately I totally forgot to do so myself.
Written by: S.Fjalar
Ready for a Road Trip in Iceland?
Support this blog by getting a great deal on renting a car from Budget.
Comments