The Gljúfrabúi waterfall (or Gljúfurárfoss) is situated at Hamragarðar close to it's better known neighbour Seljalandsfoss waterfall.
Want to see Gljúfrabúi waterfall and Seljalandsfoss? Why not embark on the self drive tour Geysers, Glaciers and Waterfalls with Iceland Travel?
Gljúfrabúi is 40 meters high and partially hidden behind a large cliff which gives it a mystical aura. It can be seen in all it's splendour by wading the river into a narrow opening in the cliff or by climbing a steep path up the cliff. Both acts can be hazardous so please exercise extreme caution.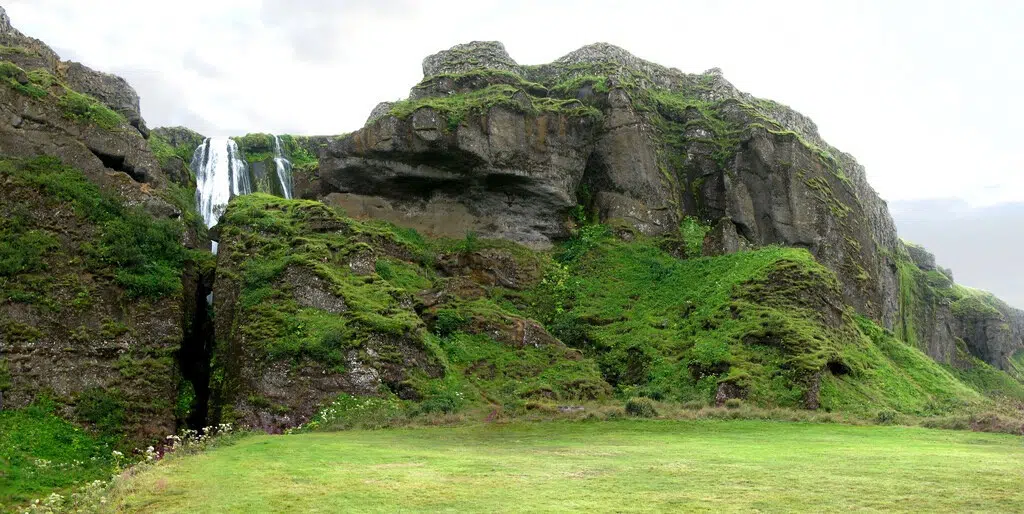 Let me warn you fellow traveller. Wading into the fresh stream that flows so gently out between the cliffs is easier said than done. I highly recomend wading shoes or boots to protect you from the cold water and the rocky river bottom. You should also beware of the water moisture if you are carrying a camera. It's wet in there.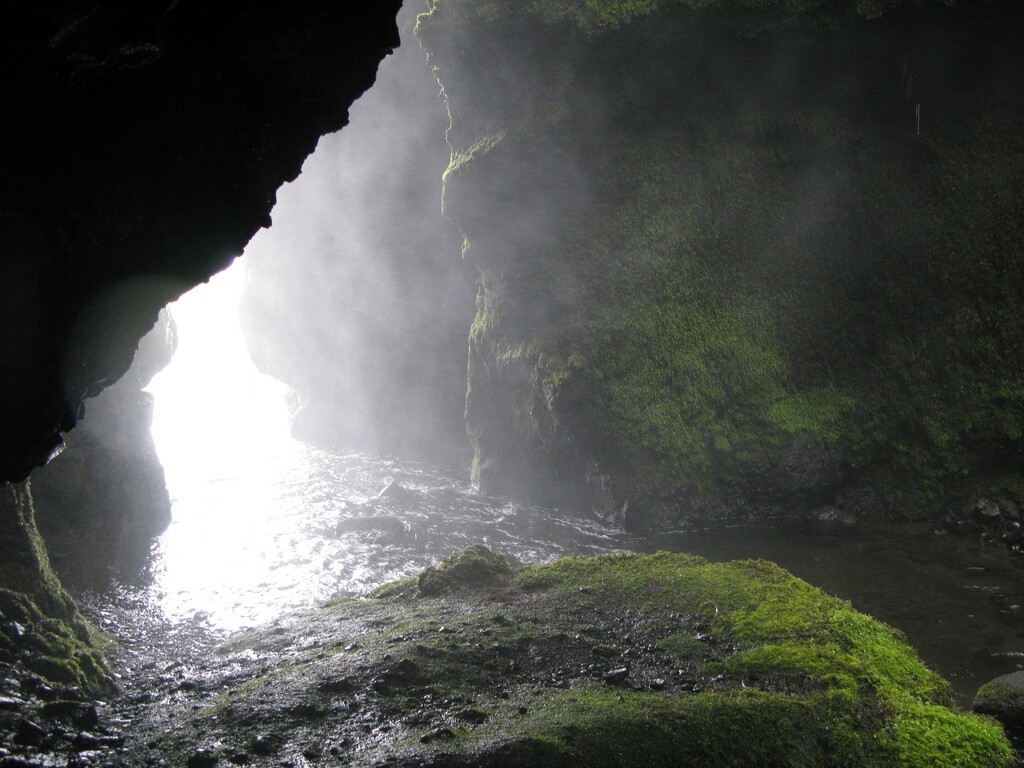 The trouble is worth it though because once you've made it inside the view is nothing less than breathtaking. This is not your everyday sightseeing let me tell you. And while you're in there think of all the tourists marveling at Seljalandsfoss clueless about this spectacular sight so very close by. Having said that, Seljalandsfoss is of course a sight to be seen. You can watch this phototour until you have a chance to visit it in person.
By the way a good camping site can be found at Hamragarðar.
Getting to Gljúfrabúi waterfall
Gljúfrabúi is a close neighbour of Seljalandsfoss so it's easy to head there first. When you've taken the right turn from route 1 to Seljalandsfoss and you see the majestic waterfall on your right side, drive on. Gljúfrabúi is the next waterfall on the right. You can't miss it.
Comments